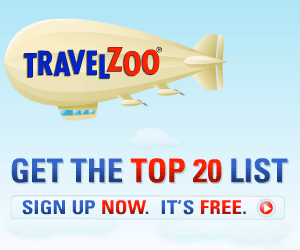 Have you heard of TravelZoo? If you are interested in finding deals for travel, entertainment and
local deals you really need to check it out!
From Wikipedia ~ Travelzoo is the largest publisher of travel, entertainment and local deals. Travelzoo employs more than 250 "Deal Experts" worldwide who research, evaluate, negotiate and test offers to find and confirm the best deals. Travelzoo Deal Experts are ex-journalists and researchers. Each deal published by Travelzoo is tested for accuracy, availability and overall ease of the booking process.
I was just snooping around TravelZoo (Ontario)and found these deals~
$35.50 - Senators vs. Sabres & Islanders, Reg. $53
$129 - 4-Star Hilton Romantic Escape with Jacuzzi, 55% Off
$39 - Leslieville: Italian Dinner for 2, Save $40
$29 - 'Buddy Holly Story' in Toronto This Spring, Reg. $49
Hotels and last minute deals, It's a one stop shop!