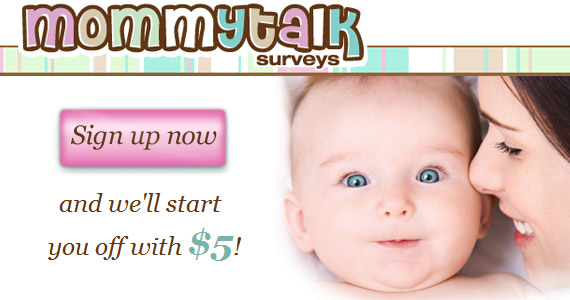 New survey opportunity for Canadian Moms!
Mommy Talk Surveys
Companies around the world pay top dollar for opinions about baby products and services from mothers like you.
Mommy Talks collects basic information related to the products you buy, along with details about your lifestyle and activities.
When a survey matches your interests, Mommy Talks alerts you via email and posts the survey to your MommyTalkSurveys dashboard. A cash reward will be added to your MommyTalkSurveys account for each completed survey.
~Reminder~
PineCone Research is in their final push to register new participants!
Now is a great time to get yourself set up to participate in some surveys over the loooong winter.
Register with PineCone today! Right now they are looking for applicants in the
18- to 24-year-old age
range so you will need to be that old to be accepted ;o)
**If you would rather take the survey in French you can sign up here.