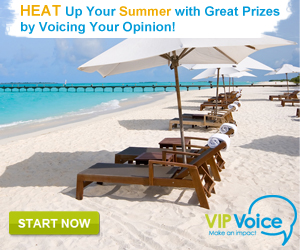 What is VIP Voice and How Does It Work?
Think of VIP Voice as an influential team that helps your favorite companies make decisions about the products you see in stores. When you join us (it's free!), you become part of this powerful group!
Just fill out the form.
You'll be asked to complete surveys about your purchases and opinions - everything from music and electronics to food and clothing.
With every survey you complete, you'll have the chance to win vacations, electronics, and other great prizes!
Once you confirm your registration, you'll automatically be entered to win $1,000!