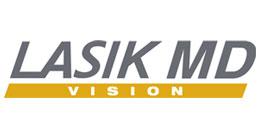 Here is a chance for you to be free of your contact lenses and glasses for good! Check out LASIK MD vision correction and get a free info kit sent right to your inbox and if you choose, a free screening (valued at $150) to see if laser eye surgery is right for you!
Undergoing LASIK surgery is an important decision. You may be wondering the following:
If you are a candidate
How the procedure works
Can LASIK correct my vision?
Pricing and Financing options
Get the answers today from LASIK MD! The last pair of glasses I purchased two years ago were $450 and I need a new pair this year. LASIK could save me some serious cash in the long run. When you visit the Lasik MD site there is a LASIK MD savings calculator to find out how much money you could save by having LASIK today.
Based on my age and a pair of glasses at $450 every other year my savings were estimated at $7,570. That's some serious savings! But the absolute best part would be no more fogged up, rain drop speckled, smudged or scratched lenses!